Native American Gift Shop in Dubois, WY
Since 1993, Tukadeka Traders has been a family-owned and operated Native American gift shop and trading post in Dubois, WY. Visit Tukadeka Traders today for the largest selection of Native American historic trade beads, authentic artifacts and handmade Native American gifts. We want to keep the Native American tradition of gift-giving alive and well!
About Our Trading Post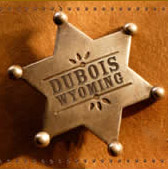 Native American culture is rich with heritage, history and semblance of the beginning of North American civilization. Today, while the landscape of this country has changed dramatically, small tokens of its beginnings show the indigenous roots of Navajo, Suwanee, Hopi, Shoshone, Arapahoe, Cheyenne, Sioux, Blackfoot, Crow and Cherokee Indian Nations. As the most complete Native American gift shop in Wyoming, Tukadeka Traders aims to bring the history and culture of these tribes to life through the artifacts and gifts that we sell. From the intricate quilts of the Sioux to the beaded jewelry of the Shoshone, Arapahoe and Cheyenne, we connect the past with the present in each item that we sell. Contact us today to learn more!
About the Tribes and their Offerings
Unlike other gift shops or trading posts, Tukadeka Traders does not limit our selection of beautiful Native American gifts in Wyoming to one tribe or culture—instead, we bring together items from every native nation to showcase a bevy of tremendously unique items. And, because we encompass every indigenous tribe's beliefs, concepts, tokens and artifacts, we're able to showcase alluring items that are unique for a tremendous number of reasons. Take a look at just some of the exceptional offerings that are defined by the Indian Nations that create and exemplify them:
Silver jewelry: Navaho, Zuni, Hopi and Santa Domingo.
Beaded jewelry: Shoshone, Arapahoe and Cheyenne.
Quilts: Sioux.
Artifacts: Blackfoot and Crow.
We also carry unique art pieces from various tribes, depicting the numerous beliefs and imagery unique to various cultures.
Providing unique Native American gifts, and souvenirs to people passing through:
Fremont County, WY
Hot Springs County, WY
Sublette County, WY
Teton County, WY
Park County, WY
Dubois, WY
Crowheart, WY
Cora, WY
Bondurant, WY
Pavillion, WY
Kelly, WY
Dunoir, WY
Moran, WY
Jackson, WY
Riverton, WY
Fort Washakie, WY
Fremont County, WY
Sublette County, WY
Hot Springs County, WY
Teton County, WY
Park County, WY
Yellowstone National Park
Grand Teton National Park
Bridger-Teton National Forest
Shoshone National Forest